Are you prepared for the tidal wave of APP fraud threatening the fintech industry? Resistant AI's meticulously crafted white paper is your guide to understanding and countering this menace. Dive into expert analyses, insights, and proactive measures. Download your white paper now!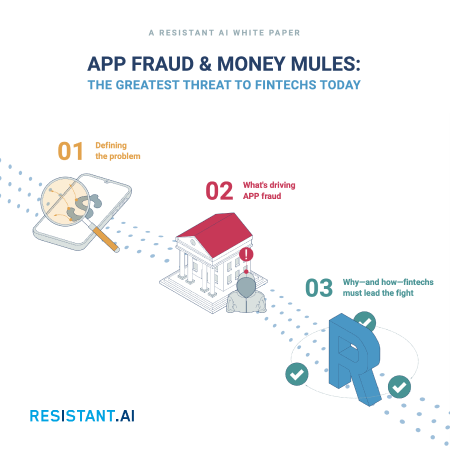 APP fraud losses are expected to double in
the next four years, hitting $5.25 billion by 2026.

Globally, APP fraud represents 75% of all digital banking fraud on a dollar-value basis.